Ex-Manchester City and Aston Villa defender Micah Richards has picked his top five Champions League-winning teams. The Englishman made his selection as part of the CBS Sports panel for the Champions League coverage involving hosts Villarreal and Liverpool. Apart from Micah Richards, Jamie Carragher and Thierry Henry were the other members of the CBS Sports panel for the game which was the second leg of the semifinal tie between Liverpool and Villarreal.Henry and Carragher also made their selections.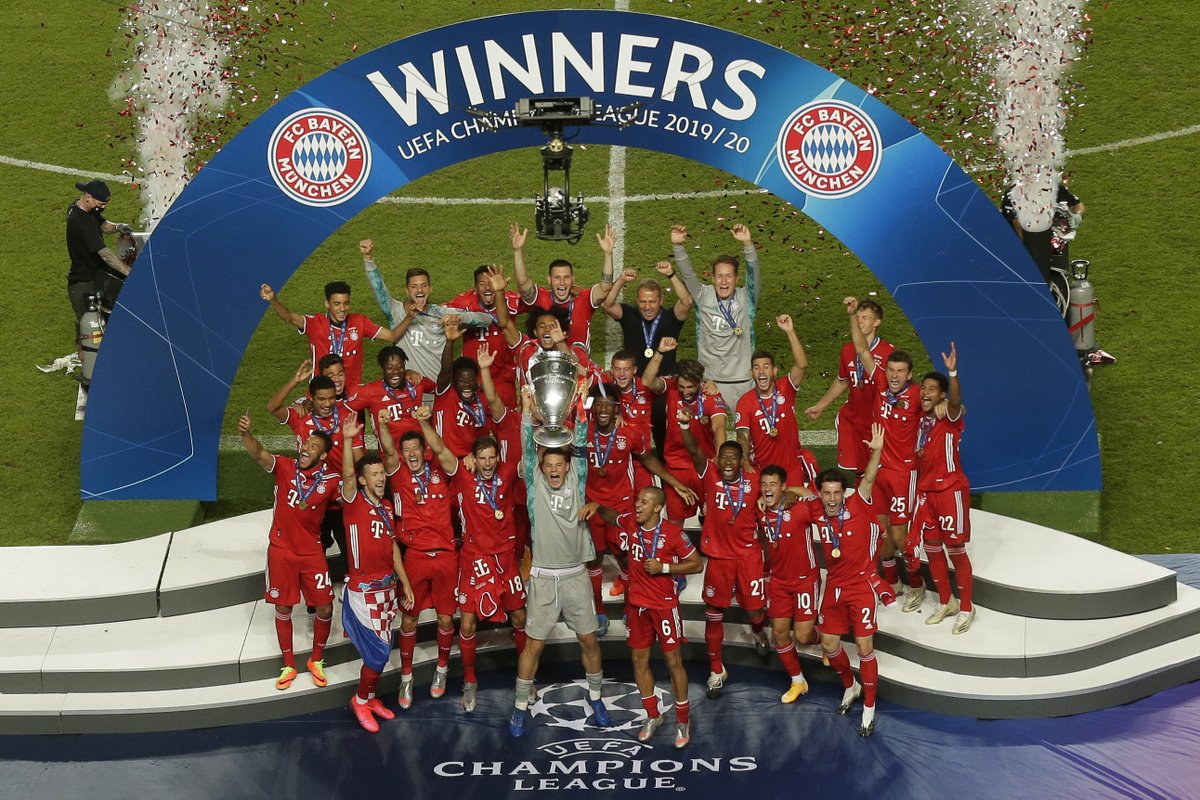 Micah Richards picked the Bayern Munich team that saw off French team Paris Saint Germain (PSG) in the final to win the Champions League title at the end of the 2019/20 season. French winger Kingsley Coman scored the only goal of the game in the second half to propel his team to the title via a 1-0 win.
Richards was the only panelist who picked an English team as part of his top five. He opted for the Manchester United team that won the 1998/99 Champions League title via a 2-1scoreline. Teddy Sheringham and Ole Gunnar Solskjaer scored late in the game to overturn the first half deficit from Mario Basler. He also picked the Barcelona team that won the 2014/15 Champions League title by beating Italian Serie A outfit Juventus 3-1 in the final. The team was famous for the attacking trio of Neymar, Luis Suarez and Lionel Messi.
Micah Richards was in agreement with both Carragher and Henry after they all picked the Barcelona team that won the 2008/09 Champions League title by beating Manchester United 2-0 in the final in Rome thanks to the goals from Lionel Messi and Samuel Eto'o. They also picked the Real Madrid team that beat Merseyside giants Liverpool in the 2018 final to win a third successive Champions League title. Gareth Bale (2) and Karim Benzema scored for Real Madrid during the game which ended in a 3-1 win.