Aston Villa legend Micah Richards and Gabriel Agbonlahor are making the rounds online as their fitness work out videos circulate. The forgotten Villa stars were taped working on their boxing skills at the club gym.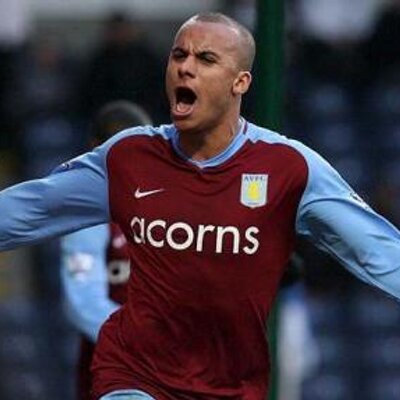 Together they have over 500 Premier League appearances under the belt. However, they have struggled to remain relevant this term, playing only a combined 252 minutes in the senior team. While Richards is yet to be named in a Championship game, Agbonlahor has featured six times. Richards really has not played since October 15, 2016.
True none of them are expected to be at the club much longer but they are still trying to get Coach Steve Bruce's nod at least for the rest of the season. They are working with Coach Oli Stevenson to maintain the right physique required.
In other team news, the club would need to splash £6.5 million it they want Sam Johnstone this summer. The goalkeeper has made 55 appearances since January last year. The club is fancying getting a permanent deal especially since Manchester United do not need him now. David De Gea is set to remain between the sticks despite the links to Real Madrid. Sergio Romero is contented in his back-up role so there are no threats to Jose Mourinho's plans in between the sticks.
This affords Villa the opportunity of getting a good deal despite the Red Devils recently activating a one-year extension clause in the player's contract. He remains an original United player until 2019 but Villa can change that if they persuade them. The keeper has been helpful in Villa's Championship run so far, keeping him is a safe bet.
---