Micah Richards believes that Chelsea players would be buzzing in the away dressing room after they came from behind twice to beat English Championship side Luton Town in what was a fifth round tie in the FA Cup.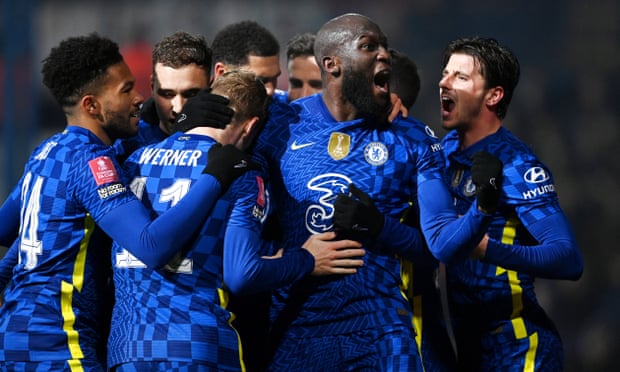 Shortly after the game on Wednesday night, Micah Richards told BBC Sports that the Chelsea players would have wanted strikers RomeluLukaku and Timo Werner to score to boost their confidence in front of goal and the two attackers did just that. Micah Richards believes that Chelsea would benefit from the confidence that scoring will give both Werner and Lukaku with the team still in the fight to win both the Champions League and the FA Cup titles this season. The Blues are the defending champions in the Champions League this season and they are closing in on a place in the quarterfinals after beating French champions Lille 2-0 at home in the first leg of their last 16 tie.
In the FA Cup, Chelsea are already in the quarterfinals with the comeback win over Luton Town. For the Premier League title, Chelsea are far from the top two teams namely Manchester City and Liverpool in terms of points meaning that they might need to wait till next season to properly fight for the Premier League title.
For the FA Cup fifth round tie at Luton Town, German international Timo Werner was the star of the show after he scored once and provided two assists to lead Chelsea to a 3-2 win. The former RB Leipzig star had a hand in all the three goals. Strike partner RomeluLukaku was responsible for the winning goal, while Atletico Madrid loanee Saul Niguez scored the first Chelsea goal against Lutonfor what's his debut goal for the club.
Spanish midfielder Saul Niguez is on loan at Chelsea from Atletico Madrid for this season.